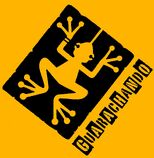 Guarachando is a French orchestra of latin music (since 1999). Their music celebrates the great return of the Salsa Dura in the french capital. Influences of Cuba, Puerto-Rico, Colombia & New York = a Salsa Made in Paris !

Members :
Ricardo Torres - (Lead vocal)
David Lesprit - (Vocal)
Diana Huidobro - (Vocal)

Izidor Leitinger - (Trumpet 1)
Julien Matrot - (Trumpet 2)
François Piriou - (Trombone)
Sylvain Tamalet - (Sax baryton)

Rodolphe Bour - Percussion (Timbales)
Mathieu Brami - Percussion (Congas)
Amed Torres - Percussion (Bongos)

François Molinari - (Baby Bass)

Cristobal Diaz - (Piano)

Site of the Guarachando orchestra :
http://www.myspace.com/guarachando
News of the band (concerts, album...) & songs in listening.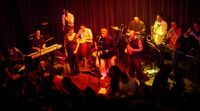 Ad blocker interference detected!
Wikia is a free-to-use site that makes money from advertising. We have a modified experience for viewers using ad blockers

Wikia is not accessible if you've made further modifications. Remove the custom ad blocker rule(s) and the page will load as expected.